Garden Patio & Paving Design Dublin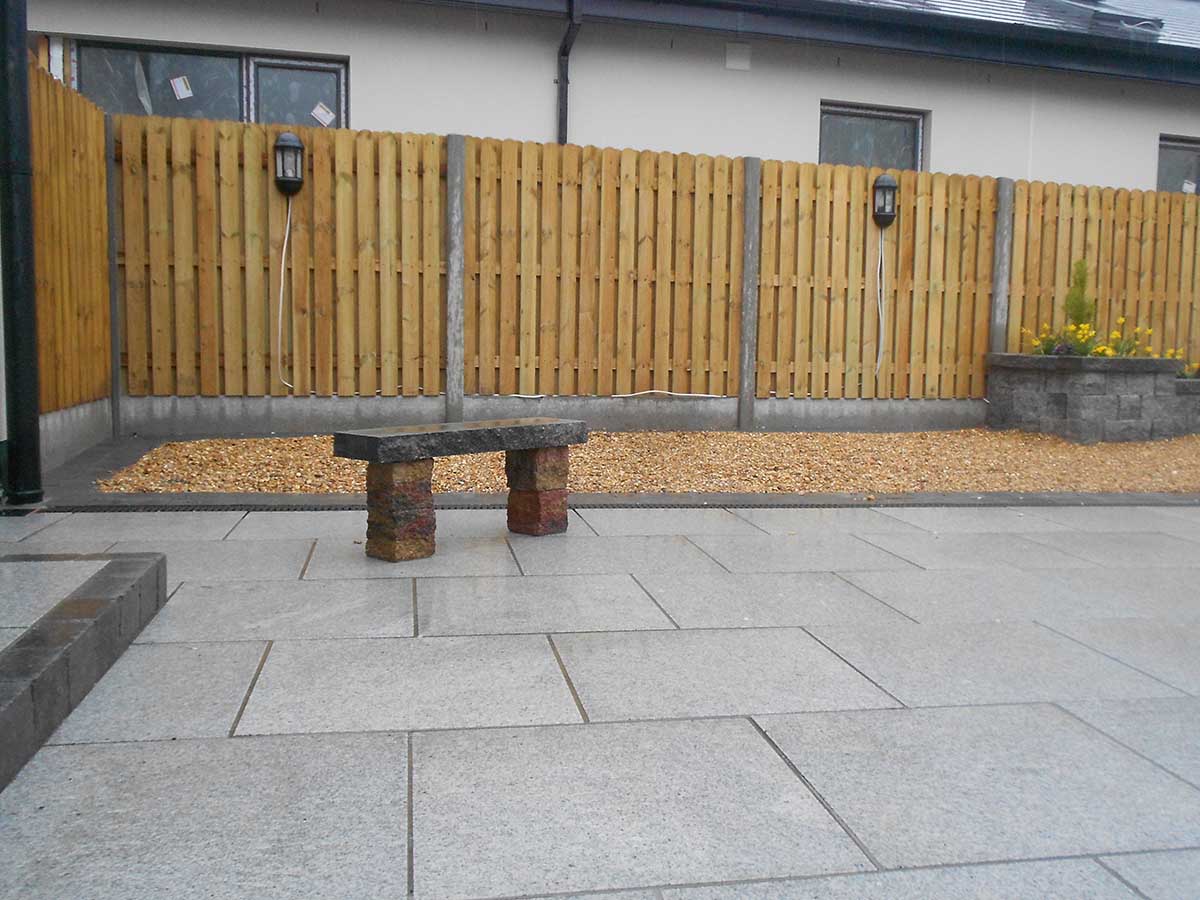 Layout Design
We can advise you on the selection of the correct materials for the site and purpose of the patio, path or hard surface.
Natural Stone
We work with natural stone setts to create attractive features such as sett circles or edgings to paths or driveways.
Workmanship
A well laid patio will last for years, will have very few puddles on it and, aside from a regular sweep with a brush should be very low maintenance.
Gravel
Gravel is also a widely used, cost efficient and popular surface for paths and driveways
Low-Maintenance Design
Paving stone finishings can be traditional and rustic or sleek and modern dependent upon the look we're looking to achieve. We pride ourselves on the high-quality finish that we produce on our patios and pathways.
Superior Workmanship
Whether you are looking to upgrade the path and patio in your existing garden layout or you'd like to have a complete overhaul we can assist. We have experience in installing and access to all types of paving products – there is absolutely a finish to suit everyone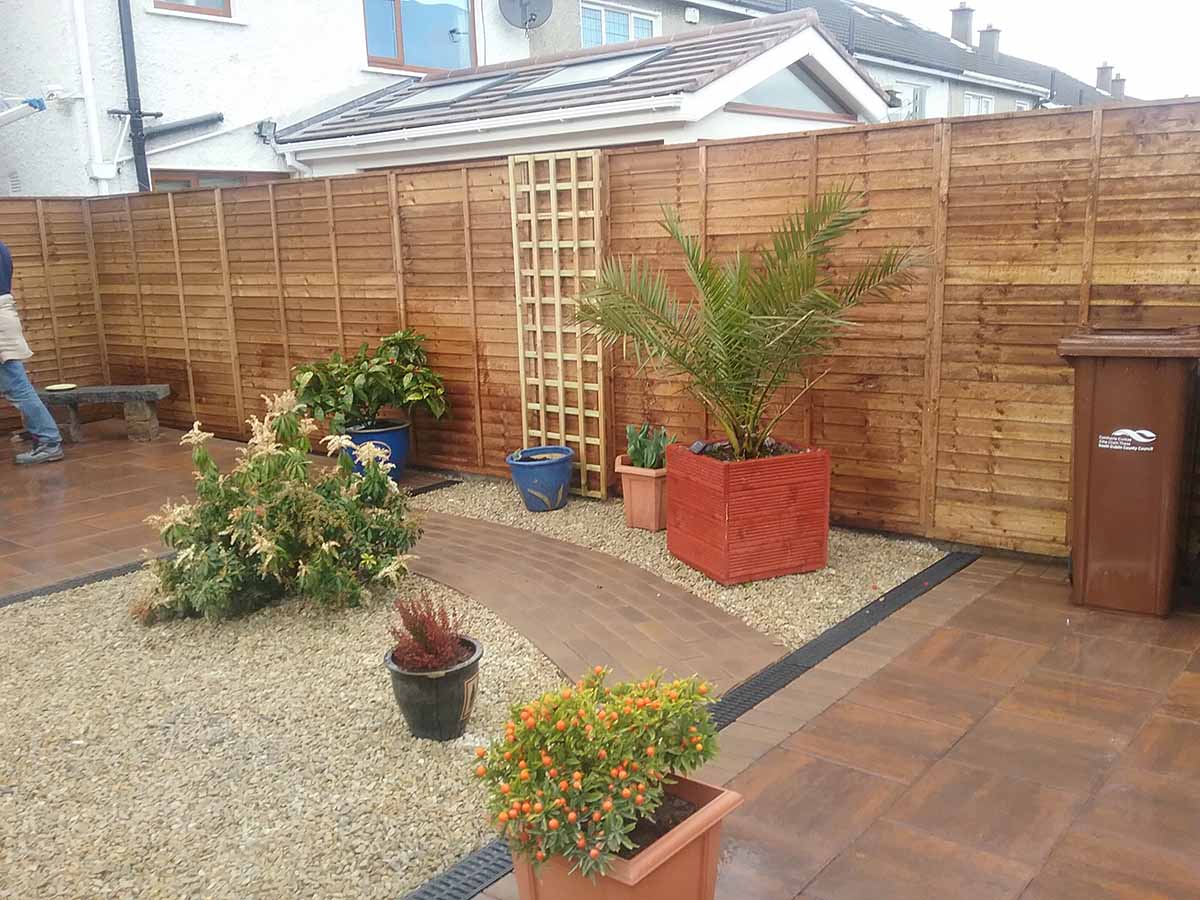 Patio & Path Design Dublin
Whether you're looking to create an outdoor entertaining area, your own relaxing haven or a bit of both – then we can help you to realise your dreams and build a patio area you'll be proud to come home to.
Dublin based Jesson Landscape have extensive experience, a very broad range of skills and an innovative approach which allow us to transform outdoor spaces and create beautiful outdoor areas. 
Modern and traditional patio & paving
Tailored to your specific need and budget.
Workmanship - second to none!
Highly experienced professionals
View samples of our Patio & Paving 
Get In Touch with James Jesson 
Oak Rise, Royal Oak, Dublin
Let's Build Your Ideal Patio Together
You can choose from a wide range of designs when it comes to planning your new patio. The colours you can choose from are endless. Our expert pavers are happy to discuss with you any ideas that you may have.